Payroll services designed

to create happy people
From business owners to employees, our payroll services are designed to make people happier. Spend less time scheduling payroll while ensuring that your team members are paid accurately and on time — it's a win-win!
Customized onboarding with dedicated payroll experts
Agile solutions built to keep up with changing laws
Multi-state jurisdiction when necessary
Digital access to ensure accurate, timely payroll processing
Your free time shouldn't be spent on payroll
Yet all too often, business owners find themselves working extra weekend hours and bringing their laptops on vacation to ensure payroll is completed on time and accurately. Any business owner wants to do right by their employees and ensure they're paid on time, but it shouldn't come at the cost of your free time.
Our payroll services remove this burden from your plate so you can spend less time on payroll and more time on what matters most to you.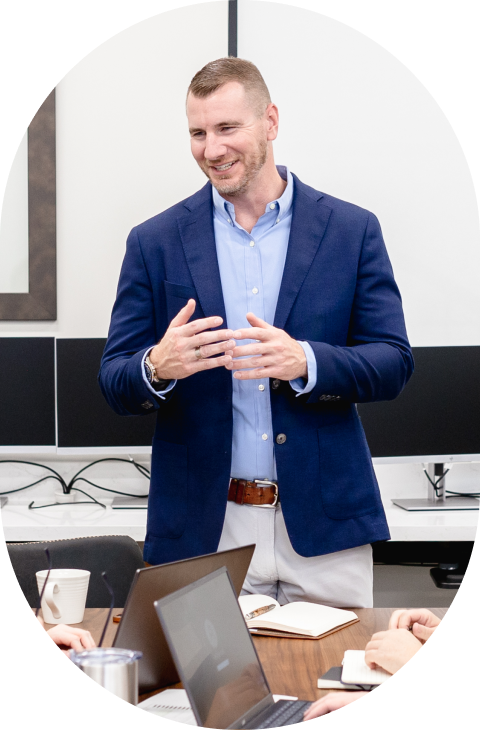 Calculate your
monthly
price
A monthly option is available and is the same price as biweekly.
Payees
Input the number of payees in your company. Payees are loaded in increments of five.
Payroll done right, pricing that fits any company at any size.
Managing payroll as a small business owner may seem simple, but when it's coupled with taxes and other financials, it gets less clear. The pricing calculator will help you understand if your time is more valuable elsewhere. Our Team of 3 handles it from here!
When it comes to payroll, you don't want to take any chances
Inaccurate and untimely payroll does more than ruin relationships with your employees. It can also result in IRS penalties and even lawsuits from mistreated employees. Our payroll experts help you avoid all of this by handling the work for you and ensuring you're always updated on new tax laws.
Business Analysis
Leave your payroll to the experts
Get started with a free analysis of your business.